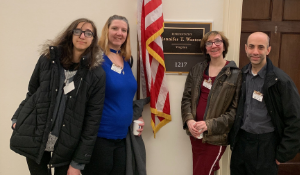 Amy Kipnis with her family at Hill Day in 2019.
Topics: Volunteer, Marfan Awareness, Hill Day, Education
Topics: Marfan Awareness, Quality of Life, Hill Day, Education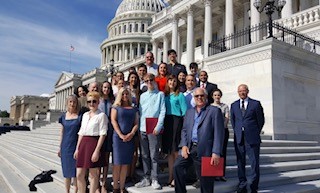 In June 2017, a midterm election had just occurred with the issue of pre-existing conditions and healthcare as one of the hot-button issues. Pre-existing conditions, in this context, are defined as a medical condition that a person already had before their healthcare benefits went into effect. In general, the Affordable Care Act, implemented in 2014, included that pre-existing conditions must be protected by insurance and insurance companies cannot charge a person more for having a pre-existing condition. The current debate concerns the extent to which the expenses resulting from these conditions should be covered under insurance.
Topics: Health Insurance, Hill Day, Education